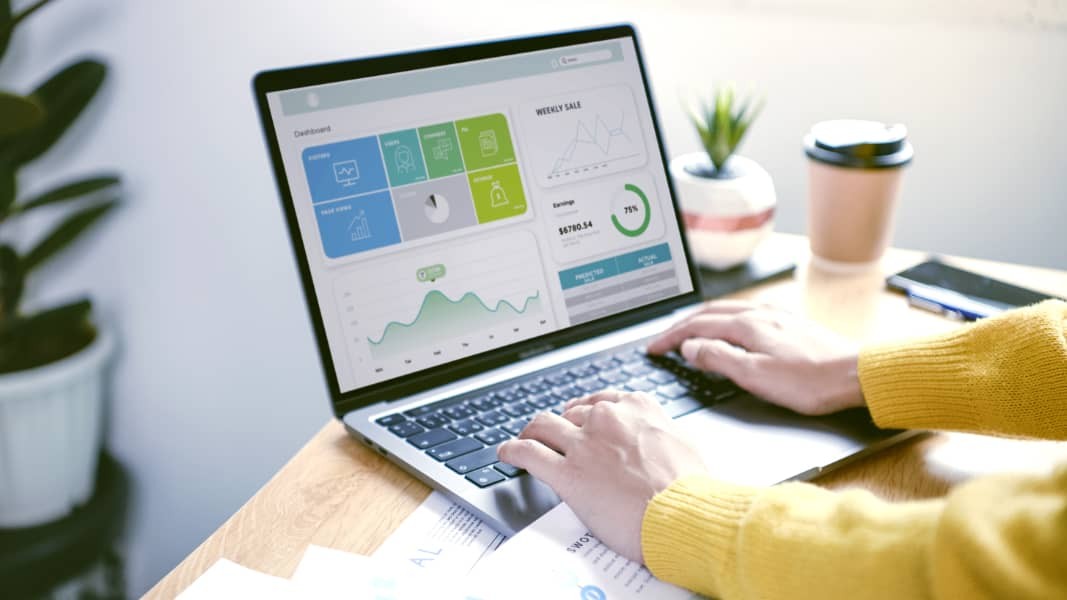 Starting a business is always a challenge. One of the biggest roadblocks for new business owners and entrepreneurs to overcome is cost — on average Australians spend $3000-5000 starting their business and in many cases this figure can be much higher.
On top of that, you'll need to consider the ongoing costs of running a business in the tricky first year when income can be unpredictable and one-off expenses are frequent and high. One popular solution is to take out a commercial loan, also known as a business loan (although there is a difference), an option that grew in popularity in 2021.
Getting a commercial loan can feel like a big step, and there's a lot to be aware of and pay attention to. In this article, we'll look at what commercial loans are, why they can be useful, and how to get one.
How Do Commercial Loans Work?
The first thing to understand here is the difference between commercial loans and business loans. The two terms are often used interchangeably — and they are very similar — but there is an important difference.
Business loans don't always relate to property. They're used to cover the expenses of running a business, like wages, office rental, marketing, vehicle costs, equipment hire, and more. They're all-purpose loans for starting and running a business.
"Commercial loan" refers more specifically to real estate. A commercial loan is usually a mortgage on commercial real estate. This could be premises for the business itself or property to rent out over time.
In this article, we'll focus on commercial loans.
Why Get a Commercial Loan?
One of the biggest expenses for a business is property. Depending on the nature of your business, it may be the single most expensive thing you ever pay for. It's very common for new business owners to lack the capital to buy their premises outright, which is where commercial loans come in.
Taking out a commercial loan is an extremely and increasingly popular option — commitments for loans for purchase of business property rose by 136.3% in 2021 compared to the previous year.
When you take out a commercial loan, it allows you to fund your business without the need for a huge pile of savings. By getting a loan for your real estate, you can invest your savings into other day-to-day business expenses instead. Then, you can repay the loan in manageable instalments over time as your business grows.
How Do I Get a Commercial Loan?
A commercial loan is a major financial commitment, and it's not something to take lightly. It's important to do your due diligence beforehand and make sure you understand all the responsibilities and terms involved.
In almost every case, it's best to work with an experienced broker who does commercial loans. A commercial loans broker can help you determine the best loan for your situation, and will have access to lenders throughout the country to find you the best deal. Often, brokers have access to deals that the general public don't.
Here are some tips on how to prepare before you consult with a broker or lender:
Gather and document as much information as possible on your business. Information like your current income, net profit, detailed expenses, future projections, and a business plan is a good place to start, but you'll likely be asked to provide more.
Be as detailed as possible. This way, you'll find it much easier to convince potential lenders that you have a viable business and will therefore be able to repay your loan.
Figure out how much you'll be able to repay per month
The good news about commercial loans compared to regular business loans is that you'll usually be able to borrow more and enjoy lower interest rates. This is because commercial loans are secured against your property — if you fail to keep up with repayments the lender will seize your real estate.
Commercial loans are an excellent way to afford the premises for your new business. It's well worth taking the time to assess your options and ensure you get the very best agreement for your personal circumstances.
At Lynam Home Loans, we have extensive experience helping new and existing business owners find commercial loans. We work with a network of lenders across Australia and work with you through the process to ensure the best outcome possible. Contact us to find out more.