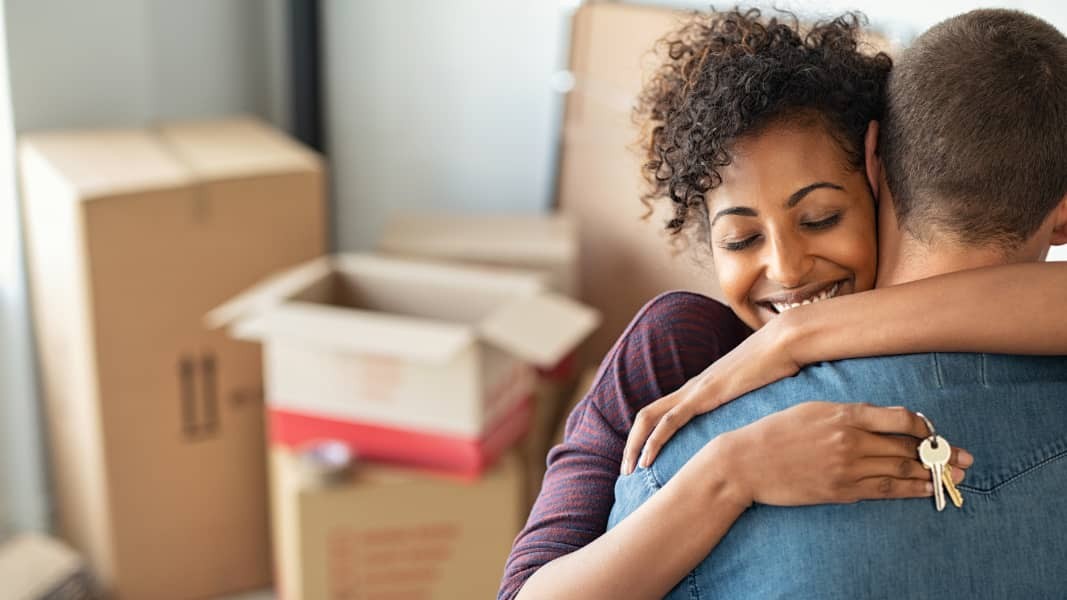 Your home is likely the most valuable asset you own, and depending on how long you have been paying your mortgage it could contain a large amount of value.
Refinancing your mortgage — essentially taking out a new mortgage to pay off your old one — can be a smart financial choice, allowing you to access better terms, tap into the value of your home, or improve your overall financial situation.
Of course, refinancing is not something to take lightly. In this post, we'll walk through some of the main reasons to consider refinancing your home and how you'll typically go about doing it.
Why Refinance Your Mortgage?
To get a better deal. Refinancing can allow you to replace your current mortgage with one that's more manageable and better suited to you, in terms of loan term, interest rates, or monthly repayments.
It helps you consolidate your debts. By increasing your loan, you can essentially bundle all your existing debts into one single loan which may be much simpler to manage and more favourable in terms of interest rates.
You can reduce the term of the loan, lower your monthly repayments, and secure lower interest rates
You can tap into the value of your home. Increasing your loan can allow you to access some of the equity in your property to pay off other debts, cover large expenses, and resolve financial challenges.
How to Refinance Your Mortgage
Everyone's situation is different, but generally speaking, the process of refinancing your mortgage will look something like this.
1. Decide on What You Want to Achieve and if it's Worth it
Why are you refinancing your home? Do you want to increase your loan or decrease it? How much can you afford to pay towards your new loan?
At this stage, it helps to spend some time reviewing your current mortgage and getting clear on all the relevant numbers. Work out how long is left of your current loan, what your current interest rate is, and your monthly repayments.
You should also take some time to consider your options and anticipate any potential fees that will be involved in refinancing. This includes application fees, valuation fees (you'll need to have your property valued), and settlement fees, among many others.
2. Get all Your Documents in Order
You'll need to show your future lender a large amount of evidence when applying for your loan, and it's important to get this information together in advance to stand the best chance of success.
You'll need:
Proof of your income such as tax returns, payslips, and bank statements
Details of all your current assets
Your current credit score
Any rental income
Documents related to your current home loan, like recent statements
3. Choose the Right Loan for You
The most important part of the process is choosing the right loan for you. At this stage you will likely have a wide range of options to choose from, and it's worth taking some time to weigh up your options and make the most informed decision possible.
Consider the length of the loan, your monthly repayments, interest rates (how high are they, and are they fixed or variable?), and any fees. At this stage it's always best to work with an experienced broker to avoid any unpleasant surprises and get the best deal for your situation.
4. Get your Home Valued
Once you have decided on the right loan for you, you'll typically need to have your home appraised by the lender. This is where they visit your property and estimate its current value.
5. Loan Approval and Settlement
The final stage of the process is where your new lender will assess your credit situation and, if everything looks good, approve your loan. They will pay the existing mortgage with your old lender and remove your obligations to them. And that's it — you now have a brand new mortgage with new (and hopefully much better) terms.
The process of refinancing your home can be challenging, and it's easy to make mistakes or end up with terms that are less favourable than they could be. For this reason, it's always best to work with a broker who can help navigate the complex process of refinancing, gain access to the best deals, and clear up any confusing elements.
At Lynam Home Loans, we've been helping homeowners in and around Mackay, Queensland refinance their properties and access better terms for years. Contact us to find out how we can help you.