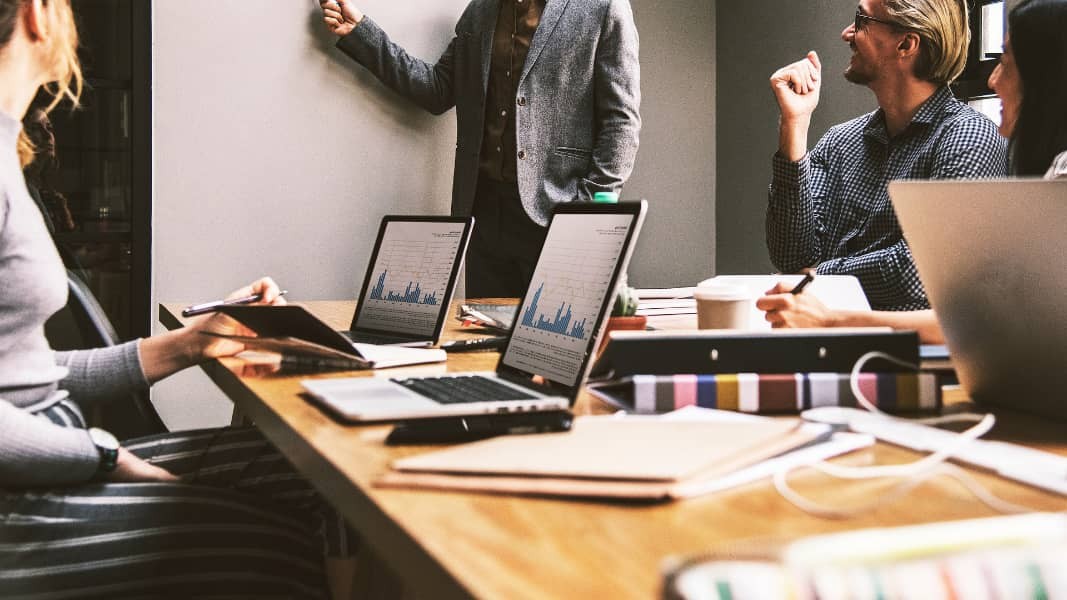 It's no secret that business is expensive. Costs are often unexpected and impossible to prepare for, and even expenses planned far in advance can be stressful and difficult to afford.
Business loans (also often called commercial loans) are a common solution to this problem. They allow businesses to borrow money to meet major expenses and pay back the cost over time, on a more favourable timescale and when the business ideally has more cash flow.
In this article, we'll take a look at how business loans work, why you might consider getting one, and the steps you'll need to take.
Why Get a Business Loan?
Here are some of the main reasons you might want to consider applying for a business loan:
Startup Costs
The costs of starting a business can run high — $3,000 - $5,000 on average in Australia and sometimes much higher. This includes things like advertising, premises, hiring costs, and general expenses for the first few months while revenue is still shaky.
Many businesses have a solid plan and a bright future but lack the initial funds to get their project off the ground. A business loan in this case can make all the difference between a business that gets started and one that remains a dream forever.
Equipment
While some businesses can function well with almost no specialist equipment, others rely on it heavily. For example, construction companies typically need a large number of tools and heavy equipment to provide their services — resulting in a hefty upfront cost that may be impossible to afford without a loan.
Premises
One of the biggest expenses a business will ever face is its premises. Of course, it's possible to rent somewhere or get a mortgage, but a business loan can make it possible to own a small piece of real estate outright.
Large One-off Payments
It's common for businesses to run into large one-off expenses from time to time. This could be something like repairs for damaged equipment or premises, legal costs, renovations, new software, and much more. A loan can help you manage these expenses without draining your budget.
Covering Basic Costs
Sometimes, a loan can help you cover the basic costs of running your business, for example during periods of downtime.
Expanding Your Business or Services
If your business is doing well, you may decide to expand to another region, start offering a new range of services, or upscale what you're currently doing. This costs money and can be difficult to afford even when extremely promising. A loan can give you the financial resources to take that extra step.
How to Get a Business Loan
Here are the main steps to take when applying for a business loan:
Work Out How Much You Need and Your Ability to Repay
The first step is to get clear on how much money you will need. This figure doesn't need to be exact and is probably impossible to perfectly predict anyway, but it should be roughly accurate. Take the time to assess your situation and needs and try to anticipate any less obvious costs.
When you have a figure in mind, you need to realistically think about how you will repay the loan. Look at your current budgets and expenses, and work out how much money you will be able to pay towards the loan each month — remembering that your finances may change over time. This will give you a clear idea of what kind of terms you are able to accept and where you may need to negotiate.
Get Your Finances in Order
Any lender will want to see a clear picture of your financial situation before they grant you a business loan. This means you'll need to do a full financial audit of your company — ideally working with a professional like an accountant — to have a full idea of your finances. Information like your income, outgoings, profits, assets and liabilities is a good starting point.
Have a Clear Business Plan
Lenders will base their decision to give you a loan on how viable your plans are. If you give them a very basic, poorly thought-out plan with no data to back it up, they will be extremely hesitant to lend you money.
Create a detailed, fully costed plan for how you will use the money from your loan. Show your lender a clear timeline for your plans and how you will afford the loan repayments. This shows them you're prepared for the situation and will be able to repay them.
Make Sure You Have all the Right Paperwork
Your lender will require a large amount of paperwork before even considering your loan application. Here are some of the most important documents, but your lender will likely request other, more specific ones:
Proof of identification and any relevant business registration documents
Any financial reports, usually for a period of 2-3 years (your lender will usually specify what they want to see)
Your personal financial information like lending history and credit score
Tax information
Forecasts of future financial performance
Find The Right Broker
When it comes to applying for and securing a business loan, you can go it alone but it's usually far better to work with an experienced broker. At Lynam Home Loans we have years of experience helping business owners secure the right loan for them with the best possible terms.
We work with lenders throughout Mackay and Australia as a whole to find the best deal for you, helping you navigate the complex process of getting a loan with confidence. Get in touch to learn more.