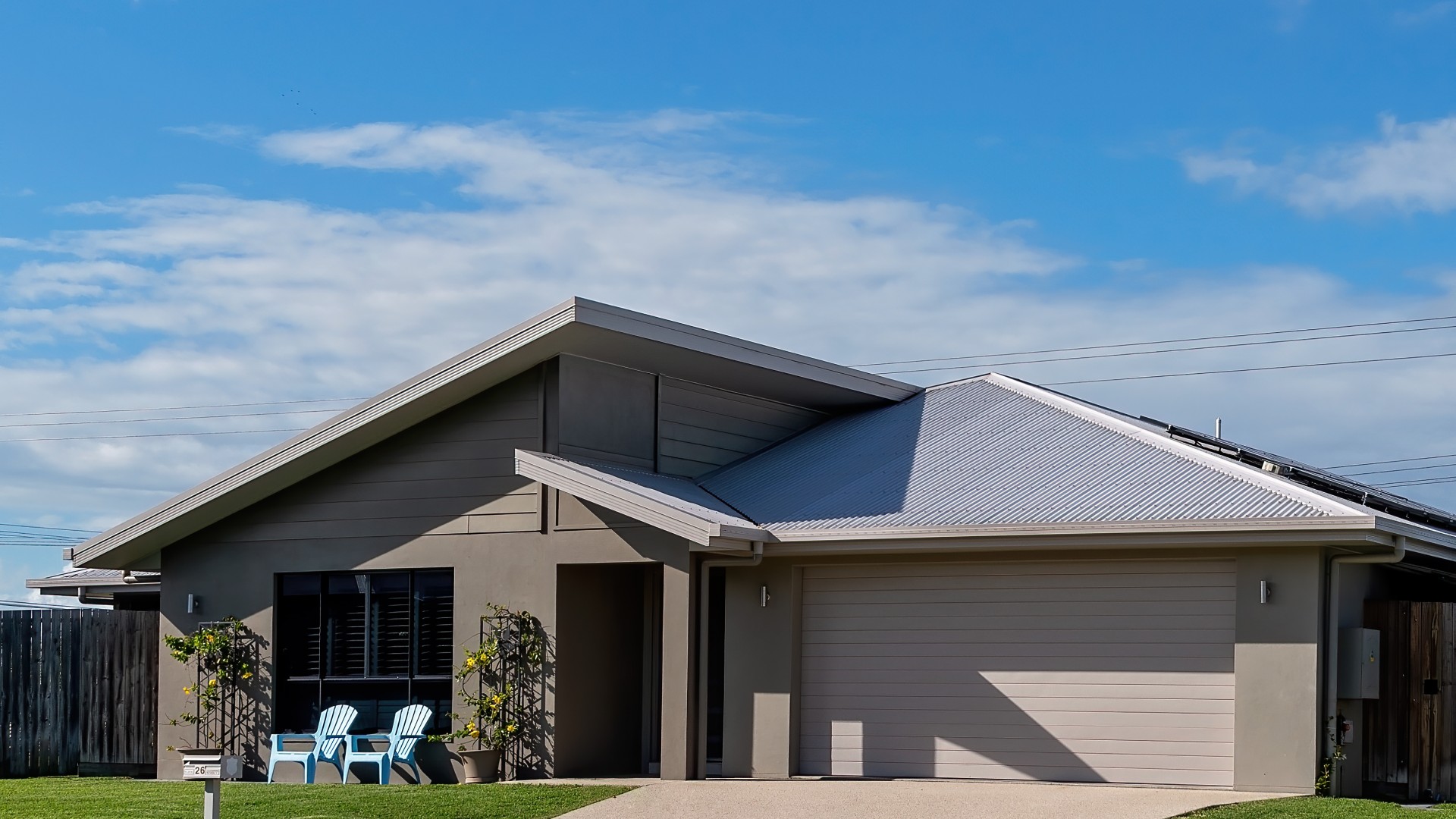 Thinking of buying a home in Mackay? Or maybe you're leaning more towards renting? The decision to put down roots and invest in a home of your own deserves a lot of consideration and research, and shouldn't be taken lightly.
There are challenges with both renting and buying, and each choice also has its upsides. In this article, we'll take a look at some of the pros of buying and renting, and some specific reasons why it might be worth buying a home in Mackay.
Let's start by looking at the benefits of buying a home in general.
Why Rent a Home?
There's No Need for a Big Upfront Deposit
One of the biggest reasons to rent your home is because you don't require a large down payment. The overhead costs for renting usually involve a one-off security deposit (which you'll likely get back) and maybe some low real estate fees.
This will amount to a fraction of the money you need to save to actually buy a home. On average, buyers in Australia make a down payment worth 20% of the property value, an amount which can take years to save.
Ongoing Costs Are Taken Care Of
When you rent, maintenance and upkeep costs are typically covered by your landlord. This means you don't have to worry too much about appliances breaking, replacing old features, and redecorating — it's all done for you.
When you own a home, these tasks (and the expenses) are your responsibility. On the other hand, renters have much less freedom when it comes to making changes to the property.
There's More Flexibility
When renting, you're not tied to a specific location. It's much easier to simply decide you want to move, and pack up. Even if you're tied into a long-term contract, the penalties for early termination are usually much lower and less complicated than the process of selling a home that you own.
Why Buy a Property?
You Own the Home
It's yours. Your own slice of real estate, your castle. You can do whatever you want (within reason) — carry out your own repairs, make adjustments, paint the walls the colour of your choice.
You aren't at the whim of a landlord, and you don't have to worry about being asked to move at short notice or comply with annoying demands.
Your Home Will (Probably) Increase in Value over Time
Providing you take care when choosing a location, there's a good chance your home will increase in value over time and you'll be left with an asset that's worth much more than what you initially paid.
The median value of the typical Australian house has grown by a staggering $459,900, or 412%, since 1993. The future is impossible to predict, but so far the trend has continued.
You Get a Sense of Security
Owning your own property can provide a sense of stability and security that you simply can't get through renting. It's something you can leave behind to relatives after you're gone, and a firm home base that feels permanent and solid.
You Can Use Your Property as an Investment Home
Even if you don't live in the property you buy, it can still be extremely useful. Buying a home to rent to others can be an excellent source of income — you get an appreciating asset that also generates a monthly profit if done right.
Mackay is a particularly good choice for this, for reasons we'll get into in just a moment.
Why Buy a Home in Mackay?
So, what should residents (or future residents) of Mackay, Queensland, do? Is it best to buy a home here, or is renting the best option? You should consider all the above points, but it's also worth diving into the specific situation in Mackay.
As you'll see, there are actually plenty of good reasons to consider buying a home in Mackay:
The median sale price is significantly below the national average at $285k, making it an attractive market for buyers
Rent, on the other hand, is $350/week median, only slightly below the national average of $395/week
House prices are increasing by 2.70% median, so your home in Mackay can be a worthwhile investment
Buying an investment home in Mackay could be a very smart decision. The median gross yield (the income you earn from renting out your property per year, as a percentage of the property's total value) of 6.4%, much higher than the national average of 4.24%.
Why Use a Loan Broker in Mackay?
If you do decide to buy a home in Mackay, the process can be much easier and more affordable if you use a reliable home loan broker.
Here's why:
They can help you get the best deal, sifting through the best lenders in Australia to find the right terms for you — including deals that might not be discoverable to the public
Loan brokers can support you through the entire process, answering your questions and identifying issues you may not have considered
A good loan broker can help with insurance and other legal aspects of the purchase
Loan brokers can help you buy an investment home, and guide you through the unique elements of this type of project
At Lynam Home Loans, we have many years of experience helping our customers get the best possible deal when buying a home in Mackay. We can guide you through the entire process and ensure you make the best decision and avoid any pitfalls.
To find out more about how we can help, get in touch.